Project: Layered Landscapes – Augmented Reality (AR)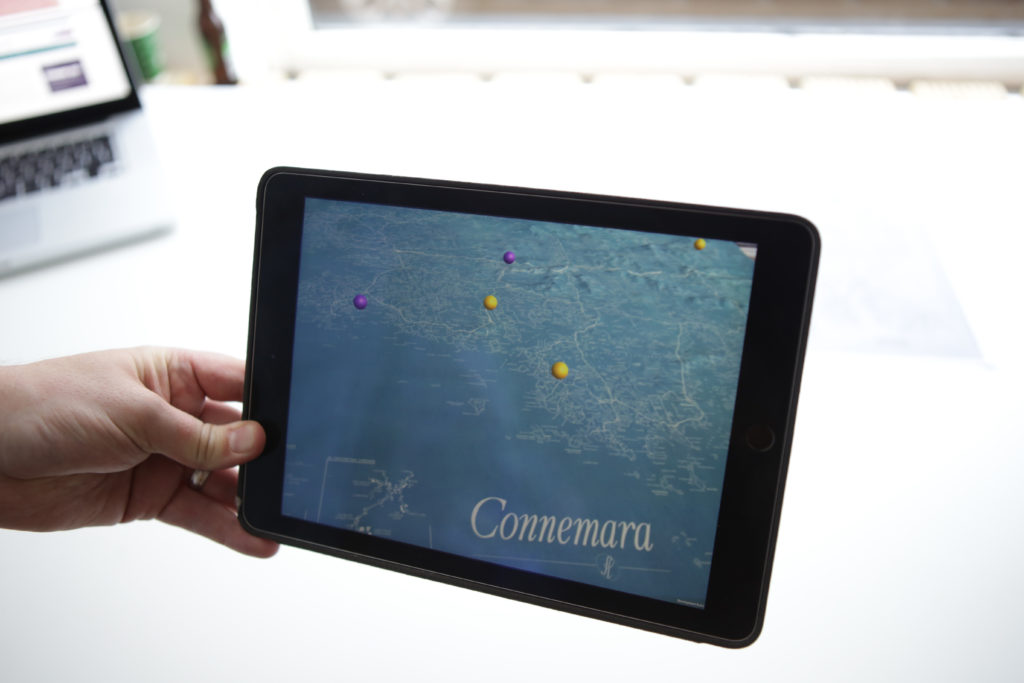 Layered Landscapes is an interactive Augmented Reality (AR) application, which layers elements of research projects that focus on natural, historical and cultural heritage, and their interpretations of landscape. The project brought these elements together with topographical data, and Tim Robinson's detailed mapping of the Connemara landscape.
When viewed through the app, the map is presented in 3D, including topographic data provided by NASA. Layered upon it are interactive location-based points of significance taken from the Ireland Illustrated and the Landed Estates databases, both of which are hosted by the Moore Institute at NUI Galway.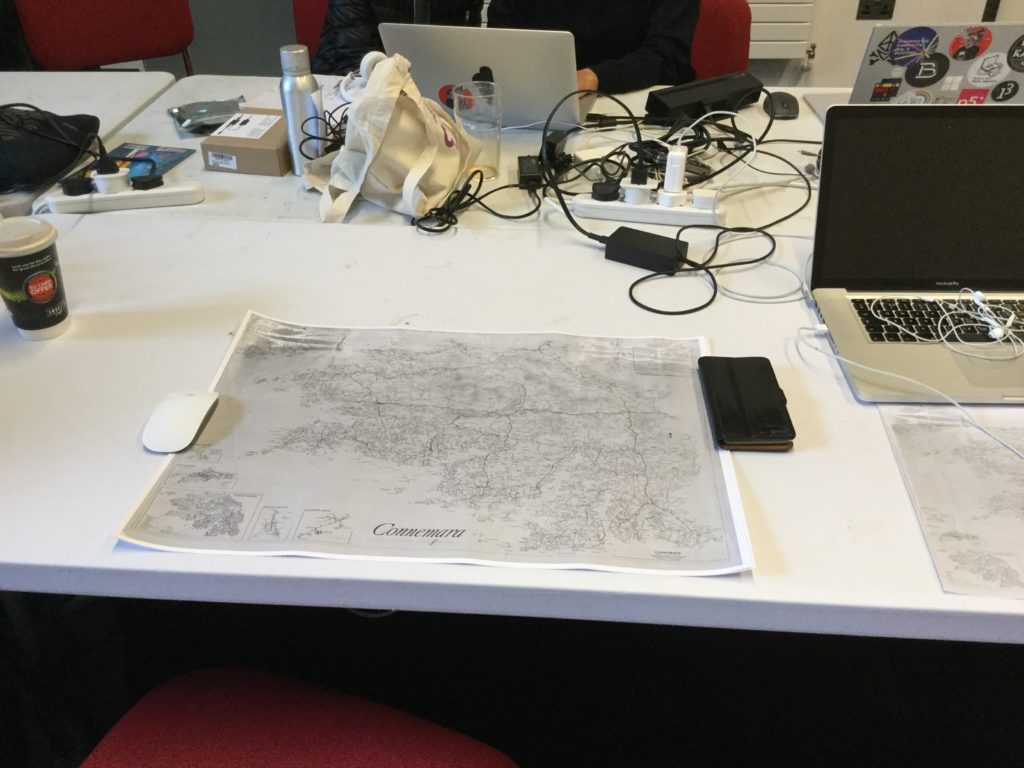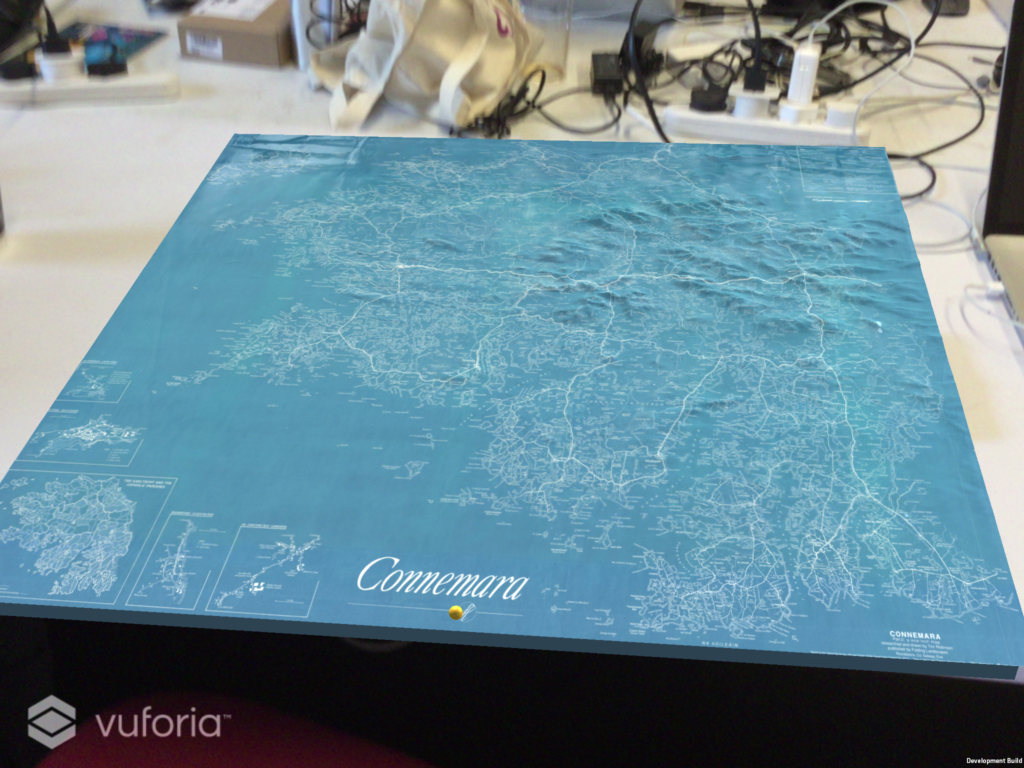 The project was produced for the final showcase exhibition of the Future Landscapes workshop, run by the School of Machines, Making and Make-believe, in collaboration with the Moore Institute @ NUI Galway, and Galway 2020 European Capital of Culture. The exhibition was held at the Cornstore, Middle St., Galway, 31st May, 2019.
Future Landscapes was an intensive four-week, full-time workshop which ran during May, 2019. The workshop was run as a collaboration between the School of Machines, Making and Make-Believe, Moore Institute @ NUI Galway and Galway 2020. I was the co-organiser on the NUI Galway side of the project.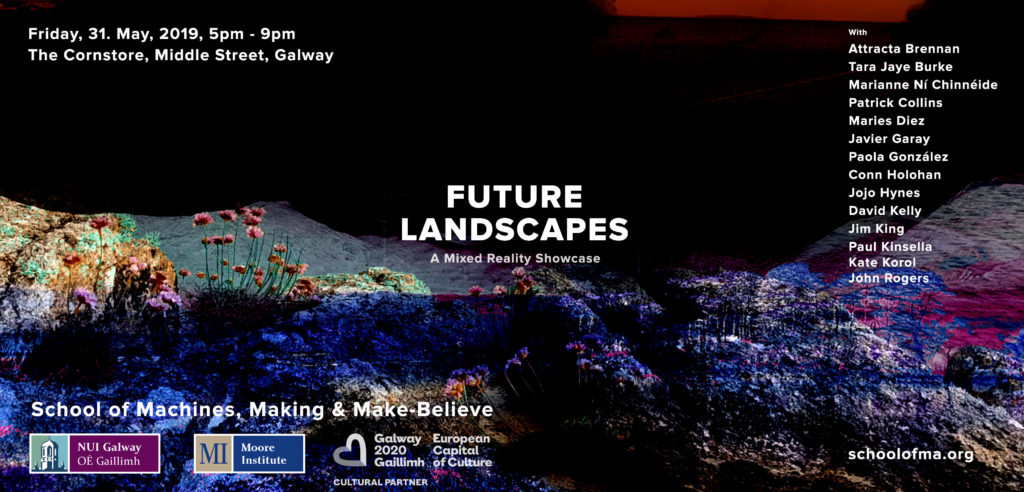 The aim of the workshop was to allow participants to develop the skills to explore the use of immersive technologies, such as Virtual and Augmented Reality, within the context of Landscape, both seen and unseen. This included, for example, the augmentation of physical landscapes, or creating immersive experiences related to social or political landscapes.