EU Code Week – Coding in Galway's Primary Schools
Last week was EU Code Week, where children were encouraged to take part in an Hour of Code. It's part of an initiative to help build digital literacy in young people. Read more about the initiative in Galway2020's introduction to the project.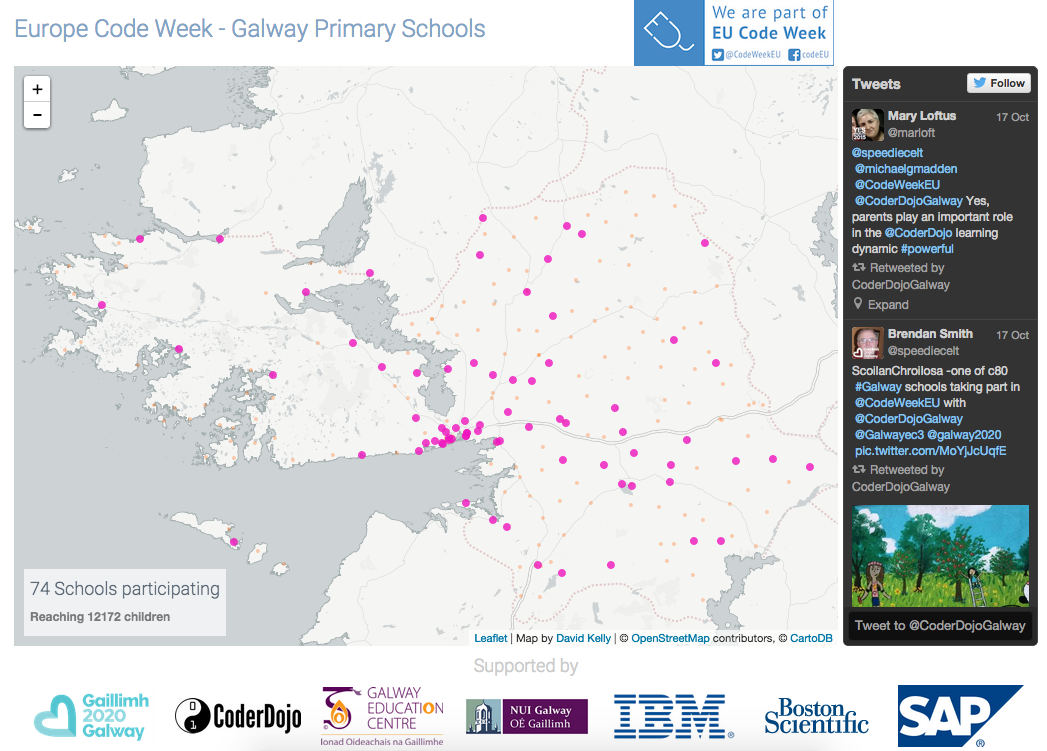 The week ended with 74 primary schools taking part – meaning this reached over 12,000 children across Galway City and County.
In many schools, the teachers provided the mentoring, in others, the older children taught the younger children. In other cases, people from the partner organisations went out and facilitated the training.
The partners in the project were Galway2020, CoderDojo Galway, Galway Education Centre, NUI Galway, IBM, Boston Scientific, and SAP.
You can seen an interactive version of the map of participating schools (pictured above) at http://galwayhourofcode.davidkelly.ie/fixed-light