Tuesday Push ~ An open push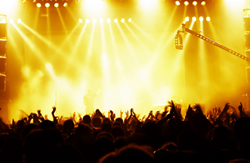 First off, ignore the obvious fact that it's Wednesday, not Tuesday. This time around there's no single web application for the Tuesday Push, instead, everyone's being left to push something they like. Before I get to that, there are definite benefits from this type of activity for the applications / products getting reviews; Gordon published his referral figures (122 referrals) for the 3 weeks after the eWrite push, and other benefits he identified. At Barcamp at the weekend I also heard of another pushee seeing traffic spike over 200% following their push.
I'm doing this based on the Irish web applications I've seen released over the last few weeks that I thought were both well designed, and were useful applications; not always an easy combination to have.

Qwitter
First up were two developed by the guys at Contrast in Dublin, for which they've already received lots of attention. They released Qwitter a while back which is a really simple tool that lets you know when someone stops following you on Twitter. The design of the service is great, in that it focuses only on the service it provides, and doesn't make you jump through lots of hoops to use it – you simply add your email address & twitter user-name, and that's it.
If I had one (small) criticism of the design, it's the character's arm that obscures part of the interface. While it's an innovative idea that I haven't seen before, I don't see the value it adds, and it seems to go against the simplicity of the service. The service itself is useful in its simplicity, a fantastic marketing idea, and suitably damaging to your ego when you get one of their mails (I've had two, and each made me feel like I died a little). Well, not really. I don't really think it's actually likely to damage anyone.
TaskFive

Their second one was the product of Contrast's App School – TaskFive (above). While the application itself has a great clean design, what impressed me was how it was developed. Taking an application from an idea to a full commercial implementation in 5 days is extremely impressive. And doing it openly (using twitter, blog posts and posting images of the process) was great to see. Although, having worked on an application for a lot longer than 5 days, it's easy to get jealous! Again, a great marketing idea.
WeddingDates.ie

The next application worthy of a push is a service that helps find a hotel for a wedding reception – WeddingDates.ie. WeddingDates is based in Cork, and launched a couple of weeks ago. The service provides couples with a way to search hotels in their area for the date they'd like to get married, see hotel details, and find other services they'll need for their big day.  Again I think it has a great design; the site is clean and bright, with its selling points easy to see, and how to use it clearly presented.
Having seen some of the web applications that have been launched in Ireland recently, and the numbers that attended Barcamp Cork, there is a lot happening in the web industry in Ireland at the moment. That is even despite the economic problems, which is great to see.
If you're interested in some other interesting web applications, you can take a look at other recent Tuesday Pushes on this site.