Cuil launched – Looks less than impressive…
A new search engine was launched today – Cuil say that they index more pages than Google or Microsoft, and that:
Rather than rely on superficial popularity metrics, Cuil searches for and ranks pages based on their content and relevance. When we find a page with your keywords, we stay on that page and analyze the rest of its content, its concepts, their inter-relationships and the page's coherency.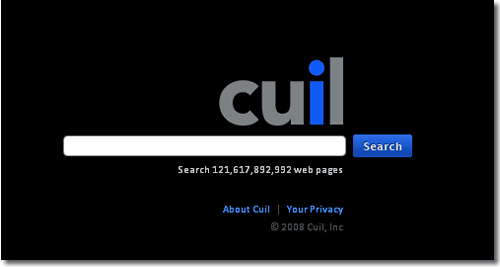 It's name means "knowledge" in Irish, although it's been pointed out that it's got a different meaning in more modern Irish.
I only played with it for a few minutes, and I don't think Google have a huge amount to be worried about just yet. I couldn't find any results for a number of terms, such as "web design galway", "hotels in galway" or "ambient intelligence" all of which return high numbers of results in the other search engines…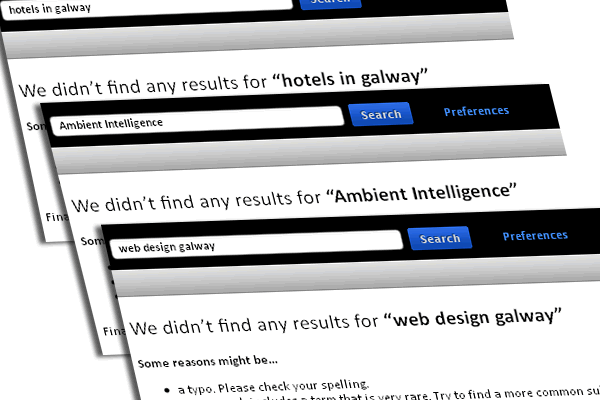 There was also a few minutes where I couldn't get onto the site, although I'm sure that's just the result of successfully spreading the word about their launch.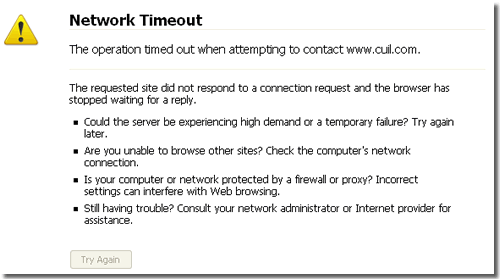 On first evidence, I don't think I'll be changing just yet…
Related articles by Zemanta